Top 4 Highlights from Biodata World Congress 2018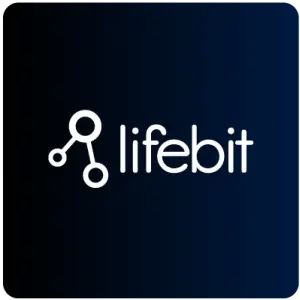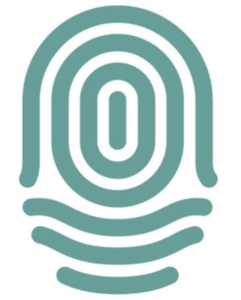 This year the BioData World Congress held in Basel, Switzerland was the largest meeting to date, with a wide range of attendees and speakers from pharma, biotech, government and vendors from the computing world.
Here are the top 4 highlights from the two intense days of presentations:
#1 "Effective Collaboration is Crucial for Success"
Abel Archundia

(

Global Head of IT Pharma at Bayer Business Services

) quoted Umberto Eco, to emphasise the importance of data sharing and collaboration, especially in our growing digital world, and to optimise the use of what we already have and continue to generate so quickly.
This message was reinforced by the great talk from

Mona Siddiqui

(

Chief Data Officer, US Department of Health and Human Sciences

). In a highly regulated environment, she described the process undertaken and ongoing, through the 20+ separate agencies with the Department, to begin connecting and making accessible the data generated by the agencies. She started with a 250+ person datathon across all the agencies, held in the Head Office.
Bertrand Bodson

(

Chief Data Officer, Novartis

) described how Novartis have the Data42 project to link together all the research, clinical and other data sets within in the company, using FAIR (Findable, Accessible, Interoperable, Reusable) principles on cloud-based platforms. As well as an enormous historical clinical data set, they are running 500 clinical trials per year via one central core. They have provided public information at biome.novartis.com.
Our two cents: We believe that working in an open cloud-agnostic environment allows our users to collaborate across whichever platforms they choose to use, rather than being defined by them.
#2 There is a drive to unify data sharing and access across all areas of the pharma industry
Etzard Stolte

(

Global Head of Knowledge Management PTD at Roche

) later showed a specific example of an internal tool they have created within Roche, using a combination of open-source and proprietary systems to build a single system to integrate with a focus on quality.
Mathew Woodwark

(

Director of Bioinformatics, MedImmune

) talked about their Integrative Informatics project to overcome siloed data and "just-in-time" solutions. Rather than using a warehouse of data, they integrate at a high level and users can then drill down and link out to external ontologies.
Our two cents: We believe in the same principles:
bringing together the best open-source and proprietary tools to provide solutions that deliver faster, more reproducible results, and

using tools that can be easily shared and run with your team and your collaborators
#3 Healthcare is catching up with the Digital World
Marco Marcella

(

Head of Unit, eHealth, Well-Being & Ageing, EU Commission

) described the key challenges for digitalisation of healthcare in Europe, particularly around implementing AI in healthcare and provided some examples of currently funded EU initiatives in this area.
The following day,

Indra Joshi

(

Clinical Lead, Digital Health and AI, NHS

), having woken the audience up with some unexpected physical activity, reminded us that all the great work we are doing in healthcare has to take into account the end-user – the general public – who do not all have the same levels of technical skills or access to technology as the people creating the technology.
She then gave us a great overview of the work going on in the NHS through their 'Empower the Person' initiative, to make the most use of new technologies for healthcare access and information sharing.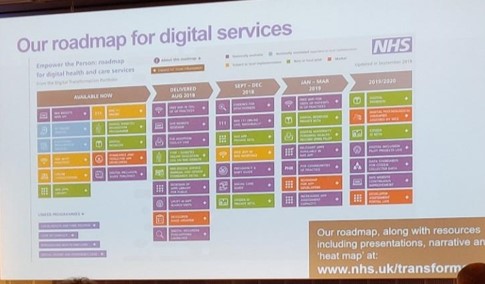 Our two cents: We understand the need for the healthcare environment to protect patient confidentiality, so we provide platform technology for federated AI analysis & integration of data, allowing users to share the learnings from the data, without actually sharing the data.
#4 AI is everywhere, but as the term becomes ubiquitous, does it begin to mean less?
Stephen Brobst

(

Chief Technology Officer, Teradata

) suggested a modified version of the well-known Gartner Hype Cycle diagram, moving AI off the top of the curve:
He then gave a great overview of Machine Learning, and especially Deep Learning, methods and the different ways of working with it. One poignant comment for applications in healthcare – explainability is crucial for the deployment of AI in healthcare. His example – if the computer tells a doctor to amputate a limb, the doctor will want to know why!!!
Slave Petrovski

(

VP & Head of Genome Analytics at AstraZeneca

) told his audience that AstraZeneca will be generating 160 petabytes of data a year by 2025, compared to 5 petabytes a year now. Part of this will be from their 2 Million genome initiative announced in 2016, including an 8 company initiative funding sequencing of the UK Biobank samples. He later described some of the work the teams at AstraZeneca and MedImmune have been doing using Machine Learning methods to analyse their data, pointing out that probably 95% of machine learning was about preparing the data before analysis.
Our two cents: At Lifebit, we use AI to optimise your data analyses, providing cheaper and faster results. We have a beta release version of our AI Engine, a suite of Machine Learning tools built on top of our CloudOS platform, to democratise access to these new technologies across a broader audience. The applications of AI Engine range from patient stratification, drug response and disease diagnosis, to disease progression prognosis and single cell analysis.
Final remarks…
Overall, it was a great conference, with the only downside being unable to attend more talks that were running in other parallel sessions at the same time. The growth of new Chief Information Officers (CIO) and Chief Data/Digital Officers (CDO) in pharma show how seriously the new data handling and analysis technologies are being taken by industry, healthcare and governments, and the new applications for Machine Learning and Artificial Intelligence seems to expand rapidly on a daily basis, ultimately leading to a better understanding of diseases and how to help those who have them.
Until next year, #BioWorldCongress2019!

---
We would like to know what you think! Please fill out the following form or contact us at hello@lifebit.ai. We welcome your comments and suggestions!