GenomeUK Cements UK as Global Genomics Leader - How Lifebit brings it to life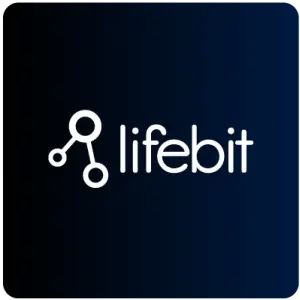 Lifebit's partnership with Genomics England, and the launch of our ground-breaking federated Research Environment, helps fortify the UK's leadership position in genomics.
"Houston, […] the Eagle has landed." –Commander Neil Armstrong
The much anticipated National Genomic Healthcare Strategy – Genome UK: the future of healthcare has landed. As a next-generation genomics and precision medicine technology solutions provider, Lifebit is proud to be playing a key role in bringing this landmark strategy to life.
GenomeUK sets out a 10 year plan to create "the most advanced genomic healthcare system in the world, underpinned by the latest scientific advances, to deliver better health outcomes at lower cost." This transformational strategy is uniting the UK genomics community in a shared vision for the future that will deliver wide-ranging benefits for the UK population, ensuring patients receive the best possible predictive, preventive and personalised care by harnessing the potential of advanced genome sequencing.
Dr Maria Chatzou Dunford, Lifebit CEO, said, "This historic strategy is bringing the UK genomics community together – from researchers to pharmaceutical organisations to the NHS – to exploit the latest advances in genomic science for the benefit of patients. Lifebit is honoured to be playing a foundational technology role through our partnership with Genomics England."
Thorben Seeger, Lifebit VP Commercial, added, "Fostering global research collaboration and mainstreaming genomic medicine in UK healthcare, GenomeUK knocks down barriers between clinical care and research to drive innovation. By ensuring distributed genomic data is accessible to all researchers in a highly secure and collaborative way with our federated technology, as part of this strategy we are transforming how genomic data is made usable, providing world-class patient data security, and enabling the flexibility required for research at the bleeding edge of science."
The GenomeUK strategy unites the genomics community behind a shared vision focused on rapid, precise diagnoses for rare diseases, infectious diseases, cancers, personalised medicine and public health. The Plan's three main pillars are:
Diagnosis and personalised medicine:

harnessing the power of genomics to deliver early and precise diagnoses and providing personalised treatments

Prevention:

increasing screening to identify individuals at increased disease risk and expanding screening early in life

Research:

improving knowledge transfer, data-sharing and cross-sector collaboration, while upholding the highest standards on the use of data
You can read the complete 10-year strategy report here.
Hot on the heels of this announcement, Lifebit unveiled PopGen:Live, Population Genomics 2.0, the innovative industry webinar series focused on bringing the population genomics community together with educational content, live interviews, and interactive Q&As. The premier episode, slated for November 4, 2020, features Genomics England CCO Parker Moss and Lifebit CEO Dr Maria Chatzou Dunford sharing their insights and lessons learned from Genomics England's next-generation federated Research Environment. Spaces are filling fast so we encourage you to register soon to avoid disappointment!