PROBLEM
Lacking data and targets?
The industry's biggest challenge is that it is difficult to obtain enough usable and actionable data that results in novel drug targets. This makes even the best organisations fall behind the competition.
10+ Years
Drug discovery is a long process, often taking over 10 years to find the right targets
Unusable Data
Data is not standardized and is difficult to access
Limited Insights
Analysis is often limited to pre-configured tools
Unverifiable Insights
Difficult to verify targets without clinical records
Only with the right data, you avoid going from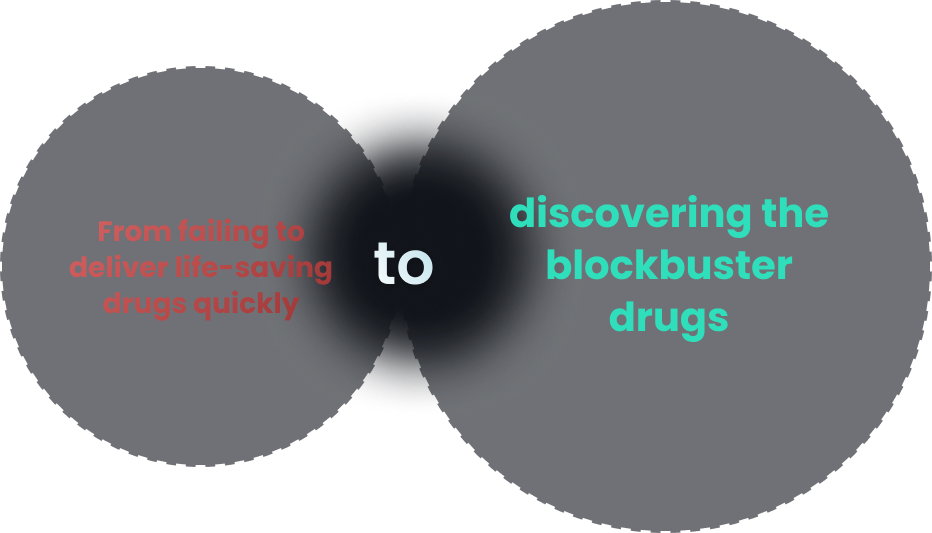 The Lifebit Experience
Using Lifebit's pioneering
federated data catalogue
to access data virtually

1. Secure access
to internal data

Manage your data via our ISO 27001 certified, security by design platform.
2. Collaborate across distributed data
Identify diverse cohorts to support and advance key therapeutic areas.

3. Innovate with your data and analysis technology
Fast track research with large-scale cohorts & advanced analytics to improve patient outcomes.


Talk to an expert


Discover how Lifebit Connect facilitates secure access to disparate, diverse data globally to power your drug discovery




Our experts are ready to help