Lifebit CEO Dr Maria Chatzou-Dunford at AWS Startup Industry Days 2021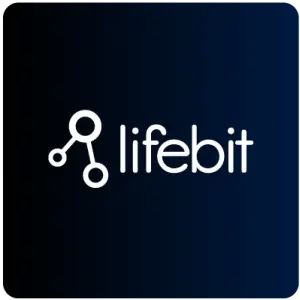 In the session, Dr Chatzou Dunford along with Patrick Lamplé, AWS Senior Specialist Solutions Architect for Healthcare and Life Sciences, discussed the technical and practical aspects of building data platforms using AWS – from data ingestion to analytics and machine learning.
In Dr Chatzou Dunford's words: "To bring precision medicine to life, you need data. The good news is that this data is out there. There are currently over 150 organisations across the globe generating precious genomics and clinical data that is absolutely required to bring precision medicine to life. The bad news is that over 95% of this data is inaccessible and unusable".
Although organisations engineer solutions to keep their data secure, clinicians and researchers often find it extremely difficult and frustrating to access data due to limited usability: they can only run limited analyses and cannot combine their in-house data to increase the power of their analyses.
Check out the full session to learn how Lifebit bridges the dichotomy between ultimate security and usability, thereby empowering national precision medicine programmes, such as Genomics England, to unleash the breakthrough potential of researchers around the world.
---
If you want to become a pioneer in precision medicine and provide world-class patient data security, while enabling the flexibility required for research, book a consultation with one of our experts.