Transforming Genomics Through 2020 & Beyond: Spotlight On Michael Reynolds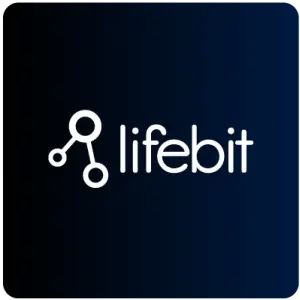 Life sciences organisations the world over choose Lifebit to power their research and discoveries – for our industry-defining technology and for the visionary people behind it.
Keeping in line with Lifebit's value of "Extreme Delivery", we are very pleased to spotlight Michael Reynolds, Lifebit's newest Senior Account Manager.
Michael has spent over 25 years helping life sciences companies grow from SMEs into global powerhouses, with the last decade particularly focused on genomics. He has held senior roles in tech organisations such as Seven Bridges Genomics, Fios Genomics, and Eagle Genomics, among others, as well as pharmaceutical companies like AstraZeneca and Bayer.
With his scientific background and tremendous commercial experience, Michael is a key member of our business development team, dedicated to ensuring the ongoing success of Lifebit clients and partners in the pharmaceutical and drug discovery space. His diverse, well-honed skills transcend science to encompass sales and marketing, business development, consulting, entrepreneurship, and management in life sciences. Having worked closely with world leading pharmaceutical organisations for over 2 decades, Michael has developed an extensive industry network that enables him to hit the ground running as he concentrates his efforts on further building and nurturing Lifebit's pharmaceutical partnerships.
Thorben Seger, Lifebit VP Commercial, said, "Complementing his exceptional knowledge in life sciences, Michael is a charismatic and engaging relationship builder who brings a very open and positive approach to all his activities. He is considered a trusted advisor by our clients and partners as he is extremely dedicated to their success. Michael's presence is delivering a tremendous positive impact across the entire Lifebit ecosystem – we are thrilled to have him on board!"
Michael said, "I am truly excited to be part of Team Lifebit! I have long recognised that data federation is where life sciences, drug discovery and research in treatments for rare diseases must head. To achieve the very best results for people, all organisations and researchers must be able to access big multi-omics data no matter where the data resides, and be able to easily combine disparate datasets, in a highly secure, cost effective manner. Lifebit is the first and only company with the technology and the vision to facilitate this. Today, the genomics and bioinformatics landscape has been completely turned on its head, evidenced by the recent Genomics England partnership with Lifebit. This is positively the most exciting time to be part of the most innovative disruptor in life sciences."
The extreme talent, enthusiasm, and dedication to our mission exemplified by every Lifebit team member inspires us every day. Stay tuned for more extraordinary milestones we are sure to reach!
#TeamLifebit

Connect with Michael on LinkedIn