Lifebit Joins the Alliance for Artificial Intelligence in Healthcare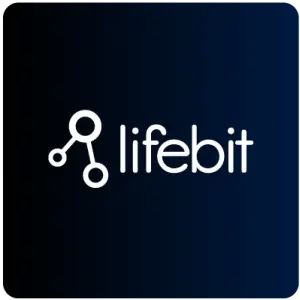 What is the Alliance for Artificial Intelligence in Healthcare?
AAIH represents a coordinated, global effort across the healthcare, life science and technology industries to ensure there is a responsible adoption and application of AI/ML in healthcare. The alliance's particular areas of focus include AI-guided pharmaceutical development, advanced medical diagnostic tools and genomic-focused personalised medicine.
Lifebit joins the alliance alongside companies including Google, Roche and BioSig to help realise the full potential of AI-enabled healthcare solutions that will ultimately improve patient outcomes and treatments. Lifebit is proud to be at the forefront of a unified effort to see the potential of AI technologies fulfilled.
How will Lifebit support the advancement of AI in Healthcare?
Working together with members of the AAIH, Lifebit will engage with stakeholders from all areas of the healthcare spectrum. Through AAIH, Lifebit will take a leading role in helping guide policy and regulatory frameworks in a way that prioritises patient care and ensures the ethical implementation of AI-enabled solutions.
Artificial Intelligence has the potential to revolutionise the healthcare industry and transform each patient's journey. AI will help to accelerate disease diagnosis and ensure patients receive the most suitable treatment at the most appropriate time. Despite the great strides in technological advances in recent years, to reach and realise the full potential of AI-powered care, the industry must organise itself around issues such as data standardisation and AI regulatory frameworks. By becoming a member of AAIH, Lifebit will be empowered to work with partners across industry, academia, research institutions and government NGOs to overcome the challenges currently faced in our sector.

Dr Tom Sharrock, AI Engagement Manager
As a member of the AAIH, Lifebit will continue to champion our highly secure and federated data analysis and AI solutions, while collaborating with other members of AAIH who share our vision of AI-enabled healthcare.
For the full Press Release, click here.