Lifebit celebrates 75 years of the National Health Service in England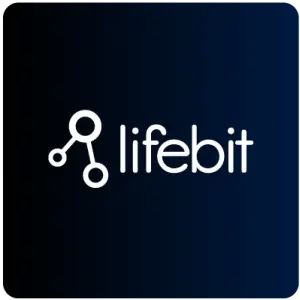 This year the National Health Service (NHS) in England is celebrating its 75th year of operation. Founded in 1948, the NHS was the first universal health system to be available to all, free at the point of delivery, and now treats over a million people a day in England.
Dr Maria Dunford, CEO of Lifebit, said: "We are fortunate to work with many colleagues across the NHS to support innovations in technology and safer use of data for research and discoveries. We are thrilled to be supporting the NHS in this significant moment in their history, to recognise the impact and the future ambition of the NHS for patients across England."
Lifebit has been privileged to partner with the NHS through its projects with Genomics England and Cambridge University Hospitals NHS Foundation Trust. Our collaborative work has established a federated infrastructure that seamlessly links the Trusted Research Environments (TREs) of Genomics England and NIHR Cambridge Biomedical Research Centre. This innovative linkage empowers researchers to securely access and analyse expansive genomic and health datasets. Marking a significant milestone, this federated data analysis represents the first such infrastructure in the UK, underscoring enhanced patient data access without ever compromising security.
(image credit: Free to use under the Unsplash License)
Anticipated outcomes include swifter insights and expedited patient advantages. This pioneering accomplishment underscores the UK's potential to spearhead an era of safe, interconnected data via dependable, federated infrastructure solutions.
Lifebit is honoured to participate in the 75th anniversary celebrations through our sponsorship of a captivating new book called NHS 75: Celebrating 75 Years of the National Health Service.
The book will be unveiled by publisher St James's House and the History of Parliament Trust at the Palace of Westminster in London on 6th September 2023.
Written by a team of academics and industry experts, it dives deep into the origins, history, and showcases the profound impact of the NHS. With stunning illustrations throughout, the book honours the service's 75th anniversary and pays tribute to the incredible people and pioneering policies that have shaped it.
"We're delighted to be launching this fantastic book heralding all that is great about the National Health Service. The 75th anniversary offers the perfect opportunity to reflect on the past, present and future of the NHS."
- Richard Freed, founder of St James's House
Notes to editors:
NHS 75: Celebrating 75 Years of the National Health Service is available to order at www.stjamess.org