Lifebit certified for data transformation by EHDEN

What is the European Health Data and Evidence Network?
EHDEN was established in response to the volume of real-world health data available in Europe today and the associated challenges this brings with respect to policy, regulatory and technology considerations. EHDEN is standardising how large-scale clinical data can be tapped into by patients, clinicians, payers, regulators, governments, and the pharmaceutical industry to advance disease understanding and treatments.
As part of achieving this mission, EHDEN is establishing a large-scale, federated and standardised ecosystem of data sources. This network of institutions aims to generate, harmonize and analyse clinical data and will include researchers from academia and industry, as well as EHDEN-certified SMEs.
Under this network, health data is standardised to the 'Observational Medical Outcomes Partnership' (OMOP) common data model. The OMOP common data model is based on the concept of harmonising disparate data sources by transforming them to a common format and using a standard set of vocabularies so they can be analysed using a library of standard analytic pipelines.
Analytics pipelines are standardised too, all studies within the EHDEN network use federated analysis tools, like those developed by the international 'Observational Health Data Sciences and Informatics' (OHDSI), whereby analysis is taken to where the data resides and only insights are fed back to the researcher, ensuring that patient-level data remains secure in its own data safe haven.
EHDEN's aims are significant – to harmonise 100 million anonymised health records over five years across multiple hospitals, primary care networks, regional databases, and beyond. This is set to establish a sustainable and more collaborative network in health data research across Europe.
What does EHDEN certification mean for Lifebit and its clients?
Lifebit has deep experience in developing and running federated analyses across OMOP datasets. We are committed to deploying community best practices when bringing to life precision medicine projects that range from powering the UK Government agency, Genomics England, with its 135,000-strong cohort of cancer, rare disease and COVID-19 patient whole genome data, through to supporting the implementation of Asia's leading population-scale genome sequencing initiative, the Hong Kong Genome Project. With EHDEN certification, Lifebit is now certified in the standardisation of clinical data to the OMOP common data model, ensuring consistent transformation of data to fully support EHDEN's mission of harmonising health data for patient benefits.
"Federated analytics are part of Lifebit's DNA, we are thrilled to have EHDEN certification and show our commitment to standardised, federated methods of health data management and research. We are proud to join the EHDEN network, promoting a more collaborative research network across Europe and importantly, prioritising patient-level data security and patient benefits in every health data project we implement." Dr. Maria Chatzou Dunford, CEO of Lifebit.
To find out more, click here.
The EHDEN project has received funding from the Innovative Medicines Initiative 2 Joint Undertaking (JU) under grant agreement No 806968. The JU receives support from the European Union's Horizon 2020 research and innovation programme and EFPIA.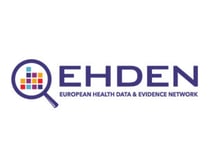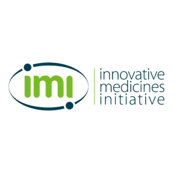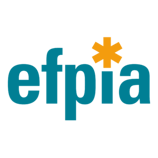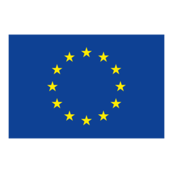 Additional Information:
Lifebit raises $60m to make vital biomedical data securely accessible for life changing research worldwide
Boehringer Ingelheim partners with Lifebit to detect global infectious disease outbreaks
Lifebit Awarded A Four-Year Contract for Hong Kong's Genome Project
Lifebit joins the Alliance for Artificial Intelligence in Healthcare (AAIH)