Week 5: Calling All Researchers to Fight COVID-19 with Open Science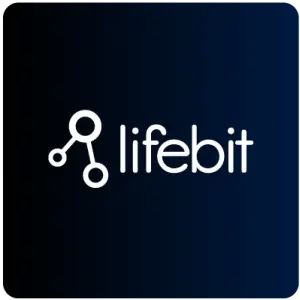 As countries begin to cautiously relax lockdown measures, major scientific strides are continuously being made towards finding a cure to this pandemic. New clinical trials, for instance, are taking place around the globe – all thanks to the incredible drive of researchers racing against the clock.
Scientists have come together in these unprecedented times to work in an open, collaborative manner to ensure scientific progress and breakthroughs are shared across our community and around the world.
Welcome to our 5th instalment of Lifebit's curated COVID-19 resources to help keep you up-to-date on these fast-moving developments, so that together we can all contribute our time and knowledge in this global fight.
---
Data Resources
Keeping up with the latest COVID-19 research is simple thanks to the new open-resource literature hub known as LitCovid, which curates the most comprehensive collection of international research papers so far on the novel coronavirus disease.
LitCovid's aim is to provide timely insight from the scientific literature into the biology of the virus and the diagnosis and management of those who have been infected. LitCovid has a more sophisticated search function than existing resources as it identifies roughly 35% more relevant articles than do conventional keyword-based searches for entries such as 'COVID-19' or 'nCOV'.
Articles are categorised by topic — overview, disease mechanism, transmission dynamics, treatment, case report and epidemic forecasting — as well as by geographic location for visualisation on a world map.
LitCovid is developed with the support of the US National Institutes of Health's intramural research programme.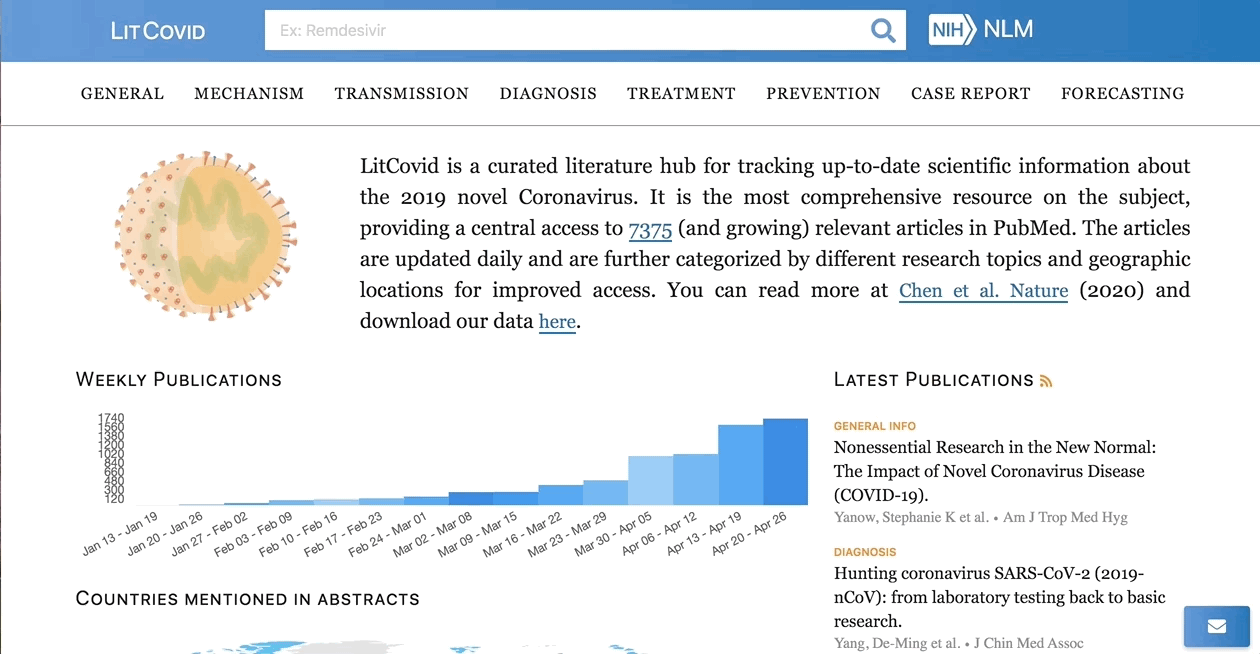 SARS-CoV-2 data on Lifebit CloudOS
As you may recall from last week's installment of COVID-19 resources, we mentioned the Centre for Genomic Regulation's (CRG) initiative to facilitate the community's access to uniformly processed SARS-CoV-2 nanopore direct RNA sequencing datasets. For this, the CRG team has processed publicly available dRNAseq SARS-CoV-2 datasets using the MasterOfPores workflow.
Lifebit CloudOS now makes this data widely available for researchers to run their cloud-based analyses by hosting the BAM files here: s3://lifebit-featured-datasets/sars-cov-2/covid-crg/BAM/.
By hosting the data in a public AWS S3 bucket, Lifebit CloudOS enables any researcher to view the BAM files using the Integrative Genome Viewer (IGV) tool, while also providing the annotation tracks. If you need a little IGV refresher, make sure to check out our post: "How to analyse genomics data without bioinformatics skills using a genome browser"!

---
Covid-19 Research Communities & Challenges
Check out this community effort to build a Neo4j Knowledge Graph (KG) that links heterogenous COVID-19 data. This initiative serves as a sandbox and incubator project; the best ideas will be incorporated into the Covid-19-Net KG.
This effort uses Jupyter Notebooks to download and curate the latest data files, create a Neo4j graph database, and run Cypher queries on the graph database. The results of the queries can then be used in Jupyter Notebooks for further analysis and visualisations.
There are plenty of data types that researchers can contribute towards the effort, some of which are highlighted below: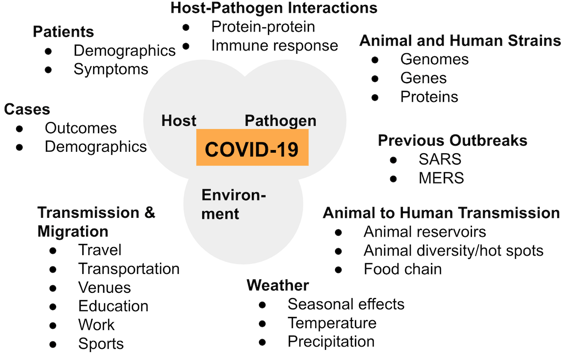 Here is a great initiative for all Nextflow lovers! nf-core is a community-driven initiative to standardise Nextflow-based pipelines to better support the bioinformatics community and allowing everyone to access better quality pipelines.
In response to the COVID-19 pandemic, nf-core is developing a Nextflow-based reimplementation of ARTIC Network's field bioinformatics pipeline which fully containerises and supports both pre-demultiplexed Nanopore and Illumina data, all in one workflow. The end result of this international collaboration will result in a portable, reproducible and scalable pipeline for the analysis of COVID-19 sequencing samples.
If you are interested in contributing, see the contributing guidelines for nf-core/ARTIC, or get in touch directly via their Slack channel!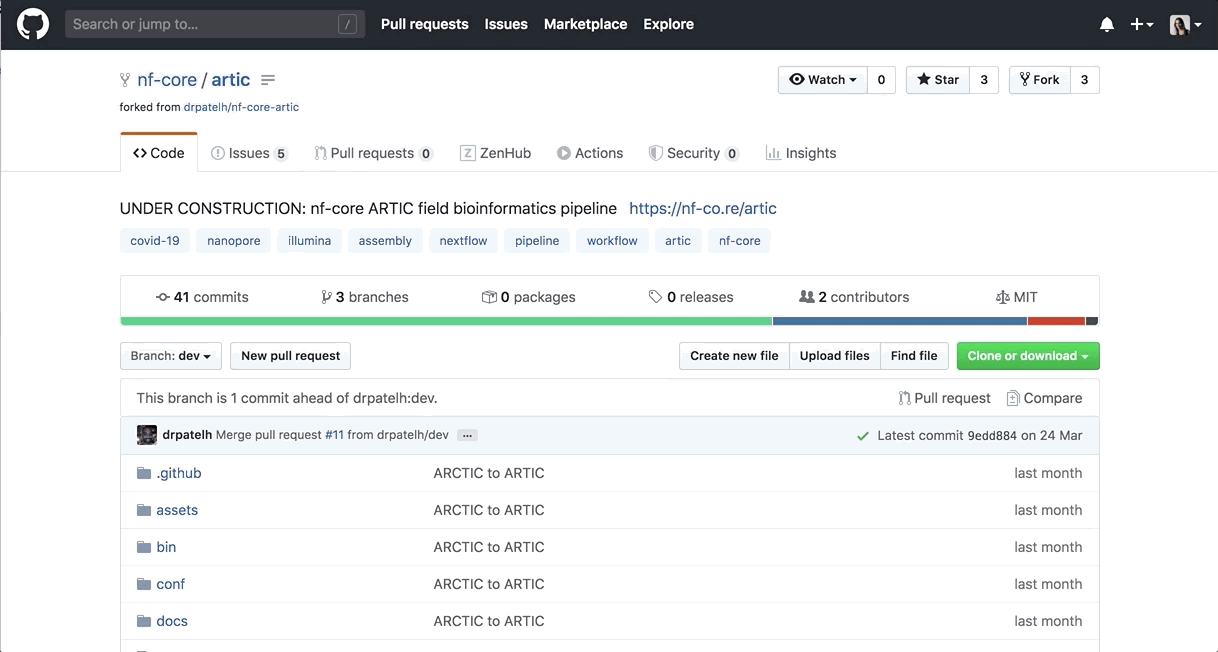 ---
Let's keep the conversation going – please share with us any COVID-19 resources that you have found valuable. We will continue to update our readers and followers regularly. We are in this together!