Transforming Genomics Through 2020 & Beyond: Spotlight On Frank Seo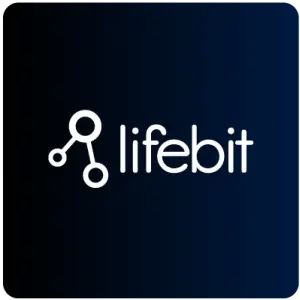 Life sciences organisations over the world choose Lifebit to power their research and discoveries – for our industry-defining technology and for the visionary people behind it.
We are very pleased to spotlight Frank Seo, who joins Team Lifebit as General Manager. Responsible for the development and implementation of Lifebit's growth strategy and overall management of commercial operations, Frank will spearhead global customer success, partnerships and growth across the Lifebit solution suite.
A recognised authority in life sciences software best practices, Frank has served as the leading expert for some of the highest priority digital projects for the top 50 pharmaceutical organisations. He held key advisory roles in the European Biotech and Biopharmaceutical markets for Veeva Systems Inc., the leader in cloud-based software for the global life sciences industry. In leadership positions that included Vice President – Enterprise Strategy, Vice President EU Commercial Strategy, Vice President of Business Development, and General Manager – South Korea, Frank launched Veeva into new international markets, directed flagship product launches, and architected multi-channel strategies that drove unprecedented growth.
"We are absolutely thrilled to welcome Frank Seo," said Dr Maria Chatzou Dunford, Lifebit CEO. "Frank played a key role in building Veeva into the powerhouse industry leader it is today – that experience will underpin his success as he takes the helm as General Manager to guide our rapidly growing markets globally. Frank is a true visionary and an inspirational pioneer, the perfect balance of energy and extreme delivery that defines Lifebit. It is rare to find an individual who embodies such a broad skill set and depth of experience in life sciences."
Widely respected across the global pharmaceutical and biotechnology industries, Frank is a specialist in regional strategies and multi-country business architectures. His distinguished leadership in life sciences makes him a clear choice for this vital role. Working alongside CEO Dr Maria Chatzou Dunford and CTO Dr Pablo Prieto Barja, Frank's leadership is a tremendous asset as we rapidly scale our international operations.
Sandy McKinnon of Pentech Ventures, Lifebit investor and board member, said, "Frank is the ideal executive to lead Lifebit through the next phases of innovation and growth. Having built top tier senior leadership teams from the ground up across multiple countries and geographic regions, Frank's deep life sciences knowledge and operational expertise will supercharge our mission as we continue to revolutionise genomics and bioinformatics globally."
"Lifebit is driving the new genomics revolution in drug discovery and precision medicine," said Frank Seo. "With the world's first end-to-end Genomic Analysis and Biomarker Discovery Suite, Lifebit has cracked the code. I am excited and eager to get this game changing technology into the hands of all the leading life sciences organisations to help put more medicine and life-saving treatments into the world. By joining this talented team and sharing in the Lifebit mission I have the unique opportunity to help write the next chapter in innovation for our partners and customers around the world."
Frank is a key opinion leader and speaker on global best practices within the life sciences information technology sector. You can reach out to Frank at frank@lifebit.ai.
The extreme talent, enthusiasm, and dedication to our mission exemplified by every Lifebit team member inspires us every day. Stay tuned for more extraordinary milestones!
#TeamLifebit

Connect with Frank on LinkedIn