Transforming Genomics Through 2020 & Beyond: Spotlight On Fletch Fletcher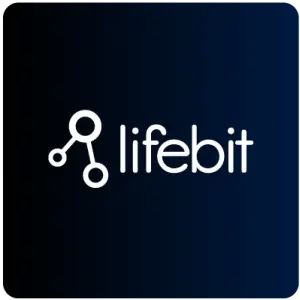 Life sciences organisations around the world choose Lifebit to power their research and discoveries – for our industry-defining technology and for the visionary people behind it.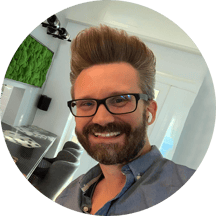 We are very pleased to spotlight Fletch Fletcher, who joins Team Lifebit as Director of Innovation and UX. Fletch will spearhead global customer success, partnerships and growth across the Lifebit solution suite.
An Executive Storyteller, Fletch brings to Lifebit 20+ years' experience across innovation and creative leadership roles in the technology industry. Uniquely skilled in up-leveling communications for some of the world's most successful brands, Fletch is a true visionary who can take multiple requirements, technologies and other people's visions and create crystal clear immersive experiences.
Prior to joining Lifebit, Fletch spent a decade in strategic leadership roles at Salesforce, the world's number 1 CRM company, in positions that included 'Senior Director, Office of Innovation', 'Director, Executive Inspiration' and 'Master Creative Strategist'. He pioneered multiple bespoke high-touch approaches and innovations, including Holodeck, a scalable presentation framework which became the global standard for storytelling.
Dr Maria Chatzou Dunford, Lifebit CEO, said, "Fletch is an award-winning creative leader with a passion for innovation – and he shares the same core values that define Lifebit. His passion for inspiring others is contagious and he brings deep experience in partnering with executive leadership on their transformation journeys. We are thrilled to welcome Fletch to our team."
With 17 Honours and Awards to his credit, Fletch comes to Lifebit with a rare breadth of qualifications that include several outstanding leadership and design innovations. Frank Seo, Lifebit General Manager, said, "I have had the good fortune to witness Fletch's creativity over the past decade. He was responsible for leading some of the greatest customer engagement innovations in the software industry. Lifebit is pleased to bring on such a great mind for redefining the genomics industry approach and communicating our vision."
"Joining Lifebit is like hitting a bullseye on an ikigai board (the Japanese concept that means 'a reason for being')," said Fletch. "I am looking forward to partnering with our customers to ultimately provide better drugs and vaccines, faster. All whilst innovating across the whole customer journey from marketing to product user experience. I'm super excited to help shape this next phase of growth!"
The extreme talent, enthusiasm, and dedication to our mission exemplified by every Lifebit team member inspires us every day. Stay tuned for more extraordinary milestones!
#TeamLifebit
Follow Fletch on Twitter
Connect with Fletch on LinkedIn