Transforming Genomics Through 2020 & Beyond: Spotlight On Dr Chiara Bacchelli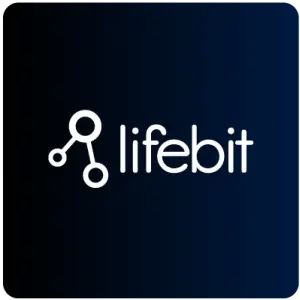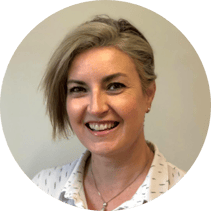 Life sciences organisations the world over choose Lifebit to power their research and discoveries – for our industry-defining technology and for the visionary people behind it.
We are very pleased to spotlight Dr Chiara Bacchelli, Lifebit's Precision Medicine & Human Genetics Lead.
Chiara's expertise is highly valued by Lifebit clients and partners. Primarily focussed on population genomics initiatives, including research-grade content collaboration with key Lifebit stakeholders, Chiara also engages with senior scientists who are utilising Lifebit CloudOS to access and analyse biobank big data for drug discovery and groundbreaking therapeutic solutions.
Chiara complements Lifebit's mission and culture with her extreme devotion to team-focussed research, her entrepreneurial spirit, and her unique ability to nurture innovation.
Dr Maria Chatzou Dunford, Lifebit CEO, said, "Chiara brings over 20 years experience in medical research and human molecular genetics plus deep knowledge in handling large clinical, genomics and multi-omics datasets. Her passion and commitment to advancing genomics motivates and inspires everyone around her, from our customers and partners to the entire Lifebit team. In this way, Chiara is enriching our technology and accelerating our customers' success."
Chiara's scientific background spans many specialties: genomic medicine, genetics of rare diseases, pharmacogenetics, pharmacogenomics, multi omics, molecular biology, next generation sequencing, and DNA data analysis and interpretation. Prior to joining Lifebit, Chiara was at University College London (UCL) where she worked on improving patients' lives by using advanced DNA sequencing technologies and big data computational tools, leading scientists and bioinformaticians into the discovery of over 40 novel gene defects in rare disease pediatric patients. She founded Elite Medicine Ltd, a precision medicine company that assists people in taking control of their own health based on their genome. Chiara earned her PhD in Molecular Genetics at UCL, and was Associate Professor in Personalised Medicine and Genomics. Committed to research collaboration and education, she has published over 50 scientific articles in peer-reviewed journals.
"I am absolutely thrilled to join the Lifebit team of bright entrepreneurs, scientists and engineers. Lifebit is carving a new path and leading the advancement of genomics and bioinformatics towards a new generation where insights from distributed omics data are being realised more easily and rapidly," Chiara said. "This is a remarkable moment in history to be working in this space. To be part of the pioneering team that is ushering in this new era in bioinformatics and precision medicine is incredibly exciting."
The extreme talent, enthusiasm, and dedication to our mission exemplified by every Lifebit team member inspires us every day. Stay tuned for more extraordinary milestones we are sure to reach with Chiara's leadership and vision!
#TeamLifebit

Follow Chiara on Twitter

Connect with Chiara on LinkedIn