Future for drug development lies in Drug Discovery 2.0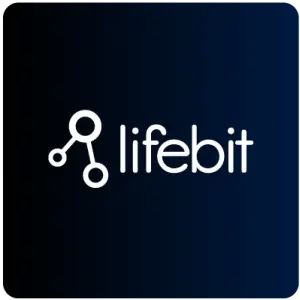 LONDON, UK - 1pm, 12 October 2023
Lifebit, a London-based global biotechnology company, unveils the benefits of big data and AI to speed up pre-clinical drug development and deliver more accurate clinical trials

Traditional processes for target identification and validation are complex and slow with success rates for clinical drug development as low as 10%

Without rapid transformation and use of scalable innovative technologies for data access and analysis, life-saving new drugs are not reaching patients fast enough

Lifebit's innovative data-driven approaches are speeding up time to results by 90%
This month, Lifebit has unveiled Drug Discovery 2.0 - a revolution in streamlining drug development through data federation and advanced analytics.
Speaking at BiotechX Europe in Basel, Switzerland, Thorben Seeger highlighted the pivotal role of data in delivering fast and effective pre-clinical drug development. Moving from traditional processes to data-driven processes will accelerate research and deliver faster, cost-effective, personalised drugs.
The pharmaceutical industry is vital in providing life-saving therapeutics worldwide. However, the growing global population, coupled with the prevalence of chronic conditions, intensifies the demand for large-scale and fast clinical discovery and production. Despite this urgency, on average the process to bring a new drug to market takes between 10-15 years; with between 5-7 years to identify and validate a target, and a further 3-7 years for clinical trials.
Drug Discovery 2.0 is the solution. Shifting away from traditional wet labs to data labs, which facilitate data science and experimentation, will speed up drug target identification and validation to as little as a few months. In addition, data enables more accurate clinical trial design and recruitment with the possibility of doubling success rates.
Lifebit's three key elements of Drug Discovery 2.0 are:
Secure access to multi-modal federated data: Managing, linking and extracting insights from diverse data types across various sources and modalities (e.g. clinical, molecular, imaging) whilst implementing a democratised, user-friendly, no-code point-and-click solution tailored to drug discovery researchers can allow swift and accurate results in a matter of a couple of days or weeks.

Data standardisation: Seamless harmonisation to common data models through automated tools to provide higher quality, interoperable data to accelerate research capabilities

End-to-end analytical solutions: Moving away from isolated point solutions to provide comprehensive disease insights, use of AI and machine learning tools, ultimately aiding in target identification and verification.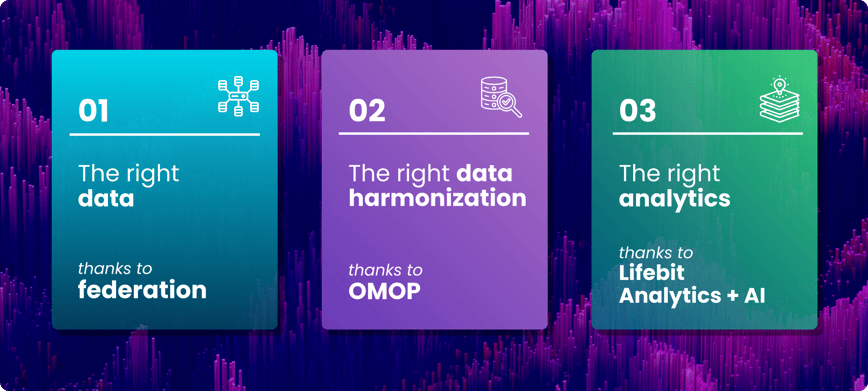 Thorben Seeger, Chief Business Development Officer at Lifebit, said:
"We are fortunate to work with many international clients who are unlocking the power of AI-driven drug discovery for breakthrough insights. By enabling secure access to diverse, deep clinico-genomic federated data, standardising data into common models, and providing advanced analytics, Lifebit's solutions are reducing time to target by 90%.
"Without rapid transformation of processes and use of scalable innovative technologies for data and analytics across the sector, the pharmaceutical industry is at risk of failure and, more importantly, patients with cancer will miss out on life-saving treatments.
If the pharmaceutical industry embraces these innovative approaches with data, it holds the promise of saving countless lives worldwide."
---
About Lifebit
Lifebit is a global leader in genomics and health data software, empowering organisations across the globe to transform how they securely leverage sensitive biomedical data. We are committed to solving the most challenging problems in precision medicine, genomics and healthcare with a mission to create a world where access to biomedical data will never again be an obstacle to curing diseases. www.lifebit.ai @lifebitAI
For further information about drug discovery visit https://www.lifebit.ai/blog/drug-discovery-2-0-revolutionizing-innovative-drugs-data-insights
Response to journalists
Media enquiries to be directed to Director of Communications and PR, Lifebit, by email amanda@lifebit.ai.