Sano Genetics Deploys CloudOS to Deliver Free Genotype Imputation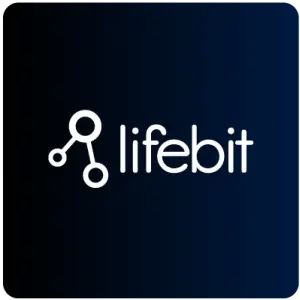 By democratising access to data securely, Lifebit and Sano empower data-driven insights for DTC customers and life sciences researchers
LONDON, UK – Jan 9, 2020 – Lifebit Biotech, a leading innovator in bioinformatics and cognitive software solutions, and Sano Genetics, the biotech company that connects people with research studies, announced today the deployment of Lifebit CloudOS to power the Sano Genetics platform, achieving 35% increase in speed of imputation analyses with data security guaranteed. In addition, the companies announced free genotype imputation for all Sano Genetics researchers and participants. Imputation is a statistical technique that fills in the gaps between sites measured by genotyping arrays, and is very useful for genetic genealogy and other forms of 'citizen science'. Any participant who uploads their DTC genetic data to the Sano platform can download their imputed data within about 15 minutes.
Scaling genetic big data analyses is a major challenge, while security and compliance remain complex and paramount considerations. With data privacy and transparency at its core, Sano required a partner that would not force them to copy and transfer their customers' sensitive data offsite. Unlike any other genomics platform, with Lifebit CloudOS, analysis and machine learning runs over distributed data where the data resides rather than having to move data.
"The only fully federated solution to meet all of our requirements was Lifebit CloudOS," explained Patrick Short, Sano Genetics CEO. "Because Lifebit CloudOS utilises a containerised approach, we can seamlessly share entire pipelines across our organisation and research partners. Distributed data is united through federated analysis – data is never transferred and security is assured. Our deployment of Lifebit CloudOS resulted in tremendous speed improvements and greater reproducibility in our scientific pipelines. With more than a dozen studies now running, and new studies added every month, we are excited to work with Lifebit to make genomics research faster and more patient-centric, and provide citizen scientists with access to free fast imputation."
Sano Genetics utilises advanced DNA sequencing technology (whole exome and genome sequencing) to provide rich insights derived from studies. Individuals upload their genetic and medical data to the Sano platform, and match the data with research studies and clinical trials, all the while maintaining transparency and control. With Lifebit CloudOS, data is never transferred away from Sano's compute environment and scalability is assured, while secure collaboration among team members and researchers is seamless.
Lifebit CEO, Dr Maria Chatzou Dunford, said, "The Sano Genetics platform is unique in that it allows scientists to perform research in personalised medicine and to access dynamic health and genetic data sets, while individuals are provided transparency and control throughout the process. Our collaboration with Sano furthers our mission of advancing knowledge, making genomics research faster and more patient-centric, while helping to democratise access to the latest bioinformatics techniques. We are absolutely thrilled to be working with Sano Genetics in this shared mission."
ABOUT LIFEBIT
Leading life sciences organisations are accelerating their research and discoveries with Lifebit. Lifebit CloudOS is the federated, integrated solution for fully FAIR omics and biomedical analysis, allowing anyone to streamline and scale analyses faster, cheaper, and securely in their own data environments. Lifebit AI-Engine has deep-learned the biology behind drug response and is helping pharmaceutical companies repurpose drugs, validate targets and optimise vaccines by reasoning about omics data like humans would. Headquartered in London, UK, Lifebit's ecosystem of employees, partners, and customers spans 15 countries. Visit lifebit.ai
Lifebit press contact: pr@lifebit.ai
ABOUT SANO GENETICS
Cambridge UK-based Sano Genetics connects people with research projects in personalised medicine. Users of the platform can upload existing direct-to-consumer (DTC) genetic data or obtain free genotyping or sequencing as part of an ethically-approved research project. Participants on Sano always have full transparency and opt-in/opt-out control over how their data is used and which research they support. As a thank you to research participants, Sano offers regular updates on the progress of research, as well as more than a dozen free reports on genetic traits written by Sano scientists. Visit sanogenetics.com
Sano Genetics press contact: press@sanogenetics.com