Lifebit Announces Support for New AWS for Health Initiative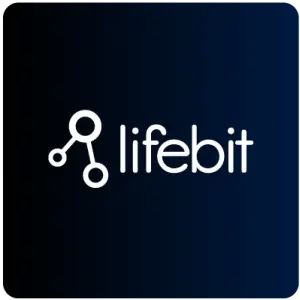 Lifebit is proud to announce support for the AWS for Health initiative from Amazon Web Services (AWS) to empower Public Sector organisations to build innovative, scalable and collaborative cloud-based solutions for national precision medicine initiatives worldwide.
What is the AWS For Health initiative?
AWS for Health is an initiative featuring services and solutions from AWS and AWS Partners, built specifically for healthcare, biopharma, and genomics customers. The initiative makes it easier for health customers to select the right tools and partners for their highest-priority workloads across the health community. For customers looking to accelerate deployments with solution-specific support, AWS for Health also identifies dedicated AWS health industry specialists, AWS Professional Services teams, and leading AWS Partners in each solution area.
The sensitivity of biomedical data makes it challenging to enable precision medicine. Organisations are struggling to find the balance between security versus usability of their data. Lifebit has created a federated architecture that brings the analysis to where the data resides. Ultimately, this enables researchers and clinicians to analyse data locally, and connect disparate datasets while keeping the data secure in its original location. While Lifebit serves flagship population genomics initiatives such as Genomics England and the Hong Kong Genome Project, its federated Trusted Research Environment (Lifebit CloudOS) does not only exist for the singular purpose of serving one country or one disease cohort, it works with other cohorts worldwide, making this scientific field the most collaborative it has ever been for researchers and clinicians.
Lifebit CloudOS is an open, ecosystem-driven and fully federated solution that works as a managed service over clients' own secure cloud environments, ensuring analyses can run over internal data and allowing researchers to connect their own data without ever moving or copying it. The end-to-end solution is geared towards researchers and clinicians to streamline the data journey from raw sequencing data to new drug discoveries and more precise, personalised treatments.
Critically, Lifebit customers gain virtually infinite storage using Amazon Simple Storage Service (Amazon S3), which offers industry-leading scalability, data availability, security and performance. For secure, resizable compute capacity, Lifebit CloudOS leverages Amazon Elastic Compute Cloud (Amazon EC2) which is designed to make web-scale cloud computing more seamless. Additionally, researchers can take advantage of cost-effective Amazon EC2 Spot instances to keep spend at a minimum when running compute-heavy multi-omics analyses.
Chris Wigley, Genomics England CEO, said:
"I am incredibly excited that Lifebit and AWS have joined us to launch the next phase of our research capabilities. Speed is of the essence and it has been heartening to see the dedication to getting this new infrastructure stood up as rapidly as possible. Beyond the immediate focus on COVID-19, the advanced capabilities of the Lifebit and AWS environment will over time allow us to introduce contemporary bioinformatic workflows for researchers in rare disease and cancer research, unlocking the potential for the UK population genomic data to contribute to target discovery, functional genomics and advanced clinical trial design."
Dr. Maria Chatzou Dunford, Lifebit CEO, said:
"We are excited to support AWS for Health to help empower AWS's healthcare, biopharma, and genomics customers by helping them identify the right AWS solutions for their specific needs, all while sharing our vast experience in setting up and solving challenges related to national precision medicine initiatives around the world."
For more information about the AWS for Health Initiative, click here.
---
If you are an AWS customer looking to build a National Precision Medicine initiative, please feel free to book a consultation with our experts at Lifebit.
Additional Information: