Lifebit and Medley Genomics Partner to Deliver Solution for New Diagnostic & Therapeutic Discoveries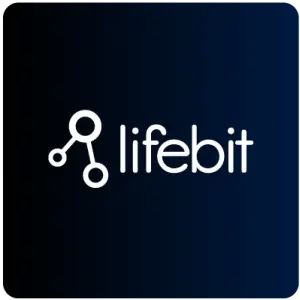 Researchers can now tap new disease discoveries using Medley Genomics HotNet2 at enterprise scale, over any system, across distributed data with Lifebit CloudOS
LONDON, UK – Nov 14, 2019 – Lifebit Biotech, a leading innovator in bioinformatics and cognitive software solutions, and Medley Genomics, a company focused on using advanced data analytics to support better diagnosis and treatment of complex diseases, announced today their partnership agreement. The Lifebit-Medley partnership aims at removing the barriers impeding progress in precision medicine where advanced biomedical analysis tools, like HotNet2, must be deployed over distributed and complex data to arrive at breakthrough insights.
Lifebit CEO, Dr Maria Chatzou Dunford, said, "We are thrilled to announce our partnership with Medley Genomics, which allows us to bring advanced tools to the biomedical research community, advancing knowledge by powering the investigation of new diagnostic and therapeutic opportunities. Any company or researcher can now discover disease driver genes and novel pathways by utilising the high performance HotNet2 at enterprise scale and over distributed cohorts of patient data without needing to move the data."
Developed by Medley co-founder Dr Ben Raphael, HotNet2 assesses the complex heterogeneous genomic landscape across patient cohorts, including the long tail of disease relevant genes, by building significantly mutated gene subnetworks based on mutational frequencies and known interaction networks. Because HotNet2 comes with many dependencies, installation was complex without Lifebit CloudOS. To increase the power of analysis, experimental setups need to include as many samples as possible. Unless users have endless resources to spend on sequencing and data generation, they would need to combine disconnected data from various public and private sources, presenting a major obstacle to progress.
"With Lifebit CloudOS, HotNet2 now runs over distributed data using federated capabilities, providing immediate access to infinite compute resources," said Dr Patrice Milos, Medley Genomics CEO. "Increasingly our customers are applying HotNet2 to define subgroups within their patient disease cohorts and to reveal novel biological pathways. Our partnership with Lifebit enables us to reach countless more researchers across our shared communities – helping them to simplify their work processes and ultimately bring important discoveries to patients faster. "
By deploying HotNet2 with Lifebit CloudOS, analyses are seamlessly executed and distributed data is united through federated analysis – data is never transferred and security is assured. This is critical as analyses can run at sample-level within the user's cohort or across different patient cohorts, without compromising the data by moving them outside their secure environment. Detailed reports can be generated at scale, including visualisations for each run, and instantly shared for true collaboration across teams. The HotNet2 solution is available to anyone via the Lifebit CloudOS Marketplace.
ABOUT LIFEBIT
Leading life sciences organisations are accelerating their research and discoveries with Lifebit. Lifebit CloudOS is the federated, integrated solution for fully FAIR omics and biomedical analysis, allowing anyone to streamline and scale analyses faster, cheaper, and securely in their own data environments. Lifebit AI-Engine has deep-learned the biology behind drug response and is helping pharmaceutical companies repurpose drugs, validate targets and optimise vaccines by reasoning about omics data like humans would. Headquartered in London, UK, Lifebit's ecosystem of employees, partners, and customers spans 15 countries. Visit lifebit.ai
Lifebit press contact: pr@lifebit.ai
ABOUT MEDLEY GENOMICS
Medley Genomics Inc., based in Providence, Rhode Island, US, provides cutting edge algorithms and software to deliver on the promise of individualization of therapy. The company's approaches provide deep insight into the heterogeneity of disease as well as defining unique disease mechanisms across disease cohorts. Applied first in oncology, these insights are necessary for optimizing targeted and combination therapies, personalized cancer vaccines and immunotherapies to effectively treat the total disease burden and offer hope of lasting cures for patients. Visit medleygenomics.com
Medley press contact: info@medleygenomics.com