Lifebit's ISO Certification Underscores Genomic Data Security Commitment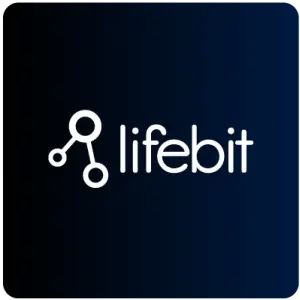 Certification highlights company's mission and focus on federated technology and best community practices around genomic data
LONDON, UK – March 11, 2020 – Lifebit Biotech, a leading innovator in bioinformatics and cognitive software solutions, announced it has been awarded International Organization for Standardization (ISO) 27001 certification, a widely recognised international standard outlining best practices for information security management systems. The successful completion of this certification underscores Lifebit's commitment to 100% data security and compliance, exemplified in its product Lifebit CloudOS, the fully federated cloud-native genomics operating system deployed by many leading life sciences organisations.
ISO certification provides validation by a third-party audit firm that Lifebit meets strict security and compliance requirements for data protection. ISO 27001 certification is one of the most widely recognised and internationally accepted information security standards. Attaining this award requires companies to satisfy independent auditors that their business is systematic and rigorous in its approach to managing sensitive company and customer information.
Dr Maria Chatzou Dunford, Lifebit CEO, said, "Information security is absolutely paramount in genomics, and our number one priority is protecting our clients' and partners' data, ensuring their ongoing success. Our ISO certification highlights this driving focus on our clients, data security, quality compliance and best community standards. In fact, we engineered Lifebit CloudOS to be the first fully federated multi party system that solidifies upon the zero-trust principle best practices to effectively minimise potential threats and data compliance breaches. ISO certification is a strong component of our unrelenting focus on security and compliance around highly sensitive genomic and other personal data."
Genetic data privacy and compliance are ensured when federated data analysis methods are employed, which allows researchers to abstract analyses on top of secure multi-party computation systems. A federated approach allows two or more parties in a distributed system to perform secure analysis without exposing private data to risks, applying highly optimised privacy-preserving and secure computation techniques to safeguard genomic data sharing and analysis. Unlike any other genomics platform, with Lifebit CloudOS, analyses run over distributed data where the data resides rather than having to move data.
ABOUT LIFEBIT
Lifebit CloudOS is democratising the analysis and understanding of genomics big data to leap forward cures and enhance life. The end-to-end cloud operating system brings computation and analysis to data, wherever it resides, accelerating genomics research and delivering enriched insights in personalised medicine. Users are able to scale quickly while drastically reducing costs and speeding time to insights while harnessing the awesome power of AI – positively transformative for the scientists and researchers who share in the mission to radically change how healthcare is done. Headquartered in London, UK, Lifebit's ecosystem of employees, partners, and customers spans 15 countries.
Lifebit press contact: pr@lifebit.ai