Lifebit to Build 'Data Bridge,' Revolutionising Precision Medicine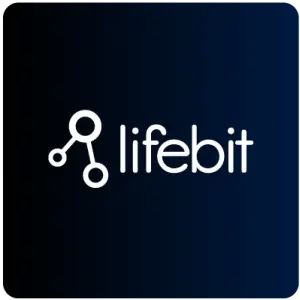 NIHR Cambridge Biomedical Research Centre (NIHR Cambridge BRC), together with Genomics England (GEL), Eastern AHSN (Academic Health Science Network), Cambridge University Health Partners (CUHP) and the precision medicine software company Lifebit have been awarded £200,000 by UK Research and Innovation as part of the DARE UK (Data and Analytics Research Environments UK) programme, to develop and test a 'bridge' between health data at the NIHR Cambridge BRC and GEL's clinical genetic data – which will allow researchers to work with their combined data, without any data leaving either source.
"The more health data available for research, the more powerful it is – and through the NHS and research organisations such as NIHR and GEL, the UK has a lot of biomedical research data that could hold the key to understanding, diagnosing, and treating health conditions.
"However, data are often locked up in different locations due to the size of the data and to maintain privacy and security, ultimately preventing researchers from using it to its full potential", explains Professor Serena Nik-Zainal, consortium lead and Genomic Medicine theme lead at NIHR Cambridge BRC.
Organisations often store their data in spaces known as 'Trusted Research Environments' (TREs) – secure spaces for researchers to access and analyse sensitive data to help prevent unauthorised access and re-identification of individuals from anonymised data.
The DARE UK award will bring together a consortium to create and test a 'bridge' that will enable their respective TRE's to 'talk' to one another (known as 'federation'). Importantly, this bridging technology will be open source, meaning the global research community will be able to benefit from the collaborative potential of this technology.
Lifebit is already successfully working with GEL, having launched in 2020 a next-generation genomic medicine research platform that has been central to the UK Government's research response to COVID-19, as well as facilitating medical advancements in cancer and rare diseases. This will be key to bridging the two datasets of Genomics England and the NIHR Cambridge BRC, in what will be the first federated architecture between a national project and a higher education institution.
As well as designing and testing the 'bridging' Federation infrastructure, the project aims to develop new standards to inform how federated TREs communicate securely and power largescale research analyses going forward. The bridging will occur between both end-customer's AWS owned infrastructure, ensuring data never leaves.
All health data ultimately comes from patients themselves, and patient and public involvement has been essential from the outset. Consortium patient partner Rosanna Fennessy explains 'Patients also need answers about their conditions that hopefully patient data can provide. It is important to bring together all forms of expertise – patients, clinicians, researchers and data experts to design ways to safely and securely maximise the use of data for research'. The consortium will work with Rosanna, and patient groups across the UK to develop data governance and ethics frameworks, and federation best practices.
Professor Serena Nik-Zainal, consortium lead and Genomic Medicine theme lead at NIHR Cambridge BRC concludes: "We want to use health data to fix real, human problems and to narrow the gap between clinicians and computational experts working on health data for research.
"This starts with building the infrastructure, the machinery we need to be able to take advantage of the amazing data resources that we have to realise the potential of the data to improve patient lives."

This blog post was written by NIHR Cambridge BRC on behalf of the DARE UK consortium (NIHR Cambridge BRC, Genomics England, Eastern AHSN, Cambridge University Health Partners and Lifebit)
This work is funded by UK Research & Innovation Grant Number MC_PC_21026 as part of Phase 1 of the DARE UK (Data and Analytics Research Environments UK) programme, delivered in partnership with HDR UK and ADRUK.