Celebrating International Women's Day #EmbraceEquity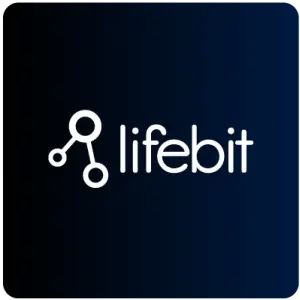 8 March 2023

Today is International Women's Day - a global day celebrating the social, economic, cultural and political achievements of women. This year, International Women's Day makes a global call to action for accelerating and embracing equity and creating an inclusive world.
At Lifebit our mission is to create a world where access to data will never be an obstacle for curing disease. We work with global pioneers in data science and bioinformatics to unleash the power of data to create new treatments and cures for rare diseases. However, scientific discoveries resulting from data research are not equally available to all and inequality in access to healthcare and medicines persists around the world. At Lifebit we are challenging this through our commitment to ensuring that all biomedical data that can be used should be used for everyone's benefit.
"At Lifebit we believe that all biomedical data that can be used to save lives should be used."
Dr. Maria Dunford, CEO
Today, we celebrate all women who play a part in this mission. As an ambitious company with a female co-founder and CEO, we highlight the achievements, careers and challenges of some of the women working at Lifebit in their roles as engineers, bioinformaticians, lawyers, project directors and scientists. Together with their female colleagues across the company, our partners and the wider community, they are an inspiration to other women and girls seeking careers in biotechnology and are making vital contributions to support life-saving research.

Hilda Akech,
Legal Counsel
I was attracted to work at Lifebit by its life changing mission to cure diseases and because the company is led by an ambitious and focused woman. My role at Lifebit in a nutshell is responsible for dealing with company legal matters relating to HR, sales and marketing, and external matters areas such as trademark management, company insurance matters, and contract negotiations.
I grew up in Uganda in a family of lawyers. My father is a retired chief magistrate, my mother works as a clerical officer, my eldest brother is a magistrate and my dad's eldest brother is a retired judge who was in charge of the amnesty commission in Uganda. So it was natural for me to take this career journey, but it doesn't mean it was easy.
When I was at law school I wanted to be a public prosecutor so I could put criminals behind bars. I admired Joan Kagezi who was doing really well in this role, but when she was violently shot during a high profile case, I had to go back to the drawing board and consider a career path that aligns with my values of integrity and transparency. The in-house path I have chosen has also enabled me to demonstrate to my family that there's fulfilling legal practice outside the courtroom.
As a woman, I was obviously a minority at law school and, although there is now a good gender balance in the legal profession in the UK, it varies across roles and business especially in the tech industry.
I think the main challenges for women in my field is trying to keep up with the industry while balancing their lives outside of work. Throughout my career, I have sought out successful female colleagues for career advice and for this reason, I mentor with Project Girls for Girls Uganda, an NGO that mentors women and girls to lead through inspiration. As a mentor, I also benefit from the reverse mentoring and wide network of career driven women who look out for each other.


IIona Carneiro,
Senior Epidemiologist
I'm a Senior Epidemiologist working on the REAL Epidemic Intelligence platform. We use machine learning for early detection of outbreaks and monitoring global health threats, providing easy access to data analytics for better health outcomes.
After 25 years in academia, including malaria research and online teaching for Public Health, I was looking for something different. I had done consultancies on digital health startups and was excited by the opportunities to use new technologies for greater impact.
Making a difference to people's health and well-being is what inspires me.
I was excited to join a health startup with a female scientist founder/CEO. Her message that Lifebit's mission was to have an impact resonated with me.
I also love Lifebit's diversity - the huge ethnic, cultural and geographical spread and many women. However, women tend to be more in bioinformatics, sales or project management, so having more female representation in software development would be nice.
The main challenges I have faced were as a mother - maternity leave periods, childcare logistics and sick children impact work presence. Now that my children are older and flexible working practices are accepted, this is much more manageable.
My most recent role model is Jacinda Ardern, the former New Zealand Prime Minister. She showed that people could be empathetic leaders. You can be strong and successful and still do what's right rather than focus on a promotion, a title, or popularity.
I advise women and girls seeking a career in this field not to limit themselves or their horizons. A lot in life is luck, but part of it is making your own luck by spotting opportunities and being able to seize them. It is also important to know what's right for you, and you can only know that if you've scoped out the whole environment.

Jessica Tay,
Head of Compliance & Global Privacy Officer
I'm the Head of Compliance and Global Privacy Officer at Lifebit. I advise the business on risk management and meeting regulatory and compliance obligations. This can cover a wide range of topics: from reviewing business processes to ensure that we meet our legal obligations to implementing good information security and privacy processes to keep data safe.
Evolving with the ever-changing needs of the business and being proactive in my search for interesting opportunities have been central to my career progress.
I am lucky to love what I do. It has been a rich, varied and unpredictable career born out of a combination of leveraging my existing skills whilst collaborating with other passionate and knowledgeable people to deliver value.
What really attracted me to this role was the opportunity to be involved in Lifebit's mission of unlocking the potential of genomics data using privacy-enhancing technology to fuel further research that can improve countless people's lives.
Lifebit is the most equitable company I've been in for women. During my time here, I have genuinely never felt that my technical knowledge has been in question - which is a challenge often faced by women working in tech.
A major influence in my life is my mother, who instilled in me the need for self-acceptance, self-belief and drive - giving me the tools and conviction to succeed in an unusual and challenging career. Own it, be proud and never be limited by other people's beliefs about who you can be.
If you are seeking a career in this field, don't feel limited to taking the traditional route - there is no "right" way of doing it. Also, what you want to do will probably change as your life changes.

Lauren White,
Client Success Director
I am a director in the Client Success team at Lifebit, which leads the planning and implementation of client projects and the overall client product experience. My role is to lead some of these projects, and to support team members who are delivering other client engagements.
Previously, I ran my own successful business as a pilates instructor, and, about 11 years ago I decided to have a change in career. I went back to uni and did a Masters in Biomedical Engineering. I joined IBM as a management consultant where I built experience leading diverse teams to deliver complex technology-based transformation projects for Healthcare & Life Science clients and, last year, I joined Lifebit for a new challenge.
There have been times in my career when I felt very pigeonholed into roles because I am female and also, as a working mother, I have faced other challenges. For example, about my choice of maternity leave and being told that I should take the easy roles and not go for promotion when I returned to work after having a baby.
As a global, remote-first company Lifebit has great ethnic and cultural diversity. We have a female co-founder, which is unusual in tech, and we have many great females across the company, and many in leadership positions. Our challenge now is to ensure greater equity and to work with partners and the industry to celebrate and recognise womens' individual circumstances and the diversity this can bring to our work.
Somya Priya,
Frontend Engineer
I'm working as a Frontend Developer. What inspires me is I love learning new things, and my past inspires me greatly. What attracted me to Lifebit is that most people work remotely, the company has good coordination, and Lifebit manages everything remotely.
From my first day until now, I have seen only four to five colleagues who are women at Lifebit, and I have yet to get an opportunity to see many women in the engineering team. However, I've never perceived Lifebit as more favourable towards men than women, and the company gives women the same opportunities as men.
I haven't experienced big challenges in this industry, but there have been challenges. With many companies, you can see their underestimation of girls; in some places, you might hear about sexual harassment, a lack of giving the same opportunities as men to women for positions in power and a lack of respect for caregiving.
My parents are my role models. My father taught me how to be patient in critical matters, be a strong lady, stay on my own path and how much value I need to give into my life for my time and my family. My mother always taught me to be honest with myself and my work. She also taught me never to be afraid of anything. You know you can do it, and you always have that potential. It's just all in your mind.
For women and girls seeking a career in this field, I advise being ready for criticism for a woman or girl seeking a career in any field. Keep your mindset open. Don't get manipulated by society, the people around you, by the environment around you. Ignore them!
---
Read Lifebit's Precision Medicine and Human Genetics Lead, Chiara Bacchelli's blog for the BioIndustry Association on tackling gender-related hurdles in STEM.


About Lifebit
Lifebit provides pioneering technology to deliver trusted research environments for the analysis of highly sensitive biomedical and genomic data that is enabling scientific discoveries for improving and saving lives.
Find out more by signing up to our mailing list below:
Authors: Amanda White, Lucy Power