Genomics Revolution is Accelerating: Rapid Growth & Advancements in Bioinformatics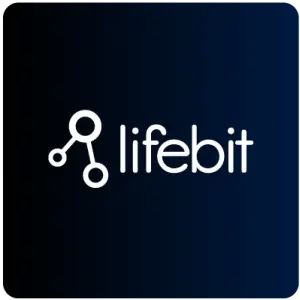 We are witnessing the explosion of one of the most transformative tech opportunities this decade
With a compound annual growth rate exceeding 21% into at least the next 5 years, it's easy to see why bioinformatics is one of the hottest topics in technology and life sciences today.
Key growth drivers include plummeting genomics sequencing costs and the pharmaceutical industry's accelerating move to the cloud with its adoption of a 'cloud first' strategy. We are also witnessing pharma's growing utilisation of AI-driven technologies.
As I detail below, the overall healthcare cloud computing market and the drug discovery and pharmaceutical cloud market are showing CAGRs of up to 22% through the coming years and are key drivers for bioinformatics advancements.
These projections demonstrate incredible promise for biotechnology companies. And, as drug discovery and data analysis become more complex, technology that leverages AI will play an increasingly important role in driving market growth across the bioinformatics space.
Let's take a closer look.
Bioinformatics Market
According to Kenneth Research, the global bioinformatics market was valued at US$6.19B in 2016 and is projected to reach US$34.65B by 2025, representing a CAGR of 21.09% from 2017 through 2025. Kenneth Research defines the bioinformatics market as comprising the 'dry lab' biotechnology sector where research and data analysis is carried out using software and tools designed for that purpose. In 2019 the sector spent over $11.2B in external vendor solutions. Allied Market Research sees bioinformatic platform vendors taking the helm with more than 46% of the total spent on solutions, ahead of bioinformatic content / knowledge management tools and bioinformatic services.
Allied Market Research further reports that, "The global bioinformatics market is expected to register substantial growth in the near future, owing to the rise in the need for integrated data, growing demand for sequencing due to reduction in sequencing costs, and increases in applications of genomics." The authors also noted, "…the increasing need for integrated solutions and systems, integration of Machine Learning and AI…are expected to offer remunerative bioinformatics market opportunities to bioinformatics solution developers."
Genomics Market
Genomics has progressed faster than anyone could have foreseen. Since 2003, when the first whole human genome was sequenced (at a cost of US$2.7B), we have reduced sequencing time from years to hours and the cost to do so under US$500 (with the anticipated '$100 genome' finally rendering genomes a ubiquitous healthcare commodity). Not surprisingly, this has had the effect of amassing torrents of genetic data worldwide with no abatement in sight.
By 2025, estimates predict that over 60 million patients will have their genomes sequenced in a healthcare setting. Another study estimates that over 500 million human genomes in total will be sequenced by that same year.
Cloud Computing in Bioinformatics
Genomics big data requires massive compute power to run analyses. Cloud computing allows organisations to scale analyses and to facilitate reproducibility and collaboration.
Cloud and associated technologies are powering intelligent data-driven insights, accelerating research, discovery and novel therapies. The total healthcare cloud computing market is expected to reach nearly US$35B in 2022, a CAGR of 21.7% between 2018 and 2022, with bioinformatics and drug discovery organisations leading the rush.
Indeed, an article published in Labiotech in January 2020, observed, "Emerging companies are now leveraging the technology offered by cloud providers to offer bioinformatics solutions in the cloud, such as London-based Lifebit, whose technology allows users to run any bioinformatics analyses through any cloud provider with a user-friendly interface – effectively democratising bioinformatics for all researchers."
Pharma companies themselves are gearing up their infrastructure: According to GlobalData, the pharmaceutical cloud computing market alone is expected to grow at a CAGR of 20.9% between 2018 and 2022, from US$4.7B in 2017 to US$12.1B in 2022.
The Pharmaceutical & Drug Discovery Market
Genomics is key to enabling personalised medicine and advancing drug discovery.
Genomics is the backbone of drug discovery, allowing scientists to develop more targeted therapies. In 2018 alone, over 40% of FDA-approved drugs had the capacity for being personalised to patients, largely based on genomics data. In fact by now, biomarker targeted therapies have an almost six time greater chance of receiving FDA approval than the average.
The ever-increasing use of genomics in the realm of drug discovery and personalised treatments can be traced to 3 significant reasons:
Genomics has become key to understanding diseases. For example,

80% of rare disorders

have a genomic background and

65% of cancer patients

have actionable genetic variants;

Genomics reduces time-to-diagnosis. For instance, using WGS for psychiatric disorders speeds up diagnostic time by up to

77 months

; and

The larger the datasets of genomic samples, the more findings are possible, with some studies seeing

100x more findings for 10x

more genomic data.
The continuous freefall of sequencing costs is acting as jet-fuel for this genomic revolution, making this valuable data an accessible commodity for researchers around the world.
Pharma and AI Adoption
As personalised medicine further dominates healthcare objectives, and drug discovery and data analysis become more complex, technology that can integrate siloed multi-omics data and leverage AI will be foundational to success.
In a January, 2020 BioIT World Q&A with Brian Martin, Head of Artificial Intelligence and Senior Principal Data Scientist at AbbVie's R&D Information Research Group, the challenges (and expected solutions) facing the pharmaceutical industry are clear. "Some of the biggest challenges are just breaking down silos… How do we locate, how do we store, how do we harmonize and transport and transform data to be able to be used? How do we facilitate the evolution from data to information to knowledge to insight? I think that we are at the cusp of that type of harmonization, not just at AbbVie, but in most of the pharma companies that we talk with. They are at various stages of trying to de-silo all that data and information across their R&D organizations…"
At the same time, the pharmaceutical and drug discovery market is already blazing paths towards high value, high impact applications of AI technologies.
In 2019, Lifebit partnered with 2 of the global top 10 pharmaceutical companies who deployed the Lifebit CloudOS deep learning module, AI Engine – one of them specifically to accelerate drug discovery. Lifebit demonstrated the power of modelling drug effectiveness using deep generative networks; the results were so promising that 3 drugs will enter preclinical trials to further explore repurposing, a first for AI-driven technology to be used in such a way.
This is next-generation drug research and discovery, happening today, utilising powerful new technologies and contributing to the increasing market growth we are seeing across the bioinformatics market.
Where are you in your bioinformatics/cloud/AI journey? Connect with me on LinkedIn or send me a note here; I'm happy to share more information with you and help you fast-track your progress!
---
Lifebit CloudOS is democratising the analysis and understanding of genomics big data to leap forward cures and enhance life. The end-to-end cloud operating system brings computation and analysis to data, wherever it resides, accelerating genomics research and delivering enriched insights in personalised medicine. Users are able to scale quickly while drastically reducing costs and speeding time to insights while harnessing the awesome power of AI – positively transformative for the scientists and researchers who share in the mission to radically change how healthcare is done.

Follow Lifebit on Twitter

Follow Lifebit on LinkedIn