Lifebit Offers Free Operating System, Hosting & Analysis Tools to COVID-19 Researchers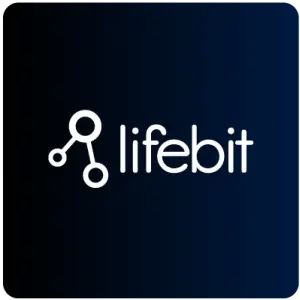 COVID-19 dataset pipeline now globally available via Lifebit CloudOS
LONDON, UK – March 30, 2020 – Lifebit Biotech, a leading innovator in bioinformatics and cognitive software solutions, announced it is providing its premium Lifebit CloudOS license free to all researchers and teams working on COVID-19 efforts, including diagnostics, treatments, and vaccines. As increasing demand for widely accessible reference data and massive data sharing has never been more apparent, this initiative provides researchers with a seamless way to perform their analyses securely, while enabling teams to freely collaborate even when working from home.
The end-to-end fully federated Lifebit CloudOS operating system is specifically engineered for life sciences data access, collaboration, and analysis. By bringing compute-to-data no matter where the data resides, and by accessing the platform's powerful tools, researchers are able to arrive at actionable insights faster than ever before.
Dr Maria Chatzou Dunford, Lifebit CEO, said, "At this pivotal moment in history, scientists are working around the clock in the fight against COVID-19, and in many cases they are doing so while isolated at home. By making Lifebit CloudOS Team license free of charge to them, we are empowering these professionals with the technology they need to share and analyse all available data in the cloud, so that ultimately cures, treatments and vaccines can be rapidly developed."
The Lifebit CloudOS Team license provides a team workspace for seamless collaboration and project sharing. Users can manage data, projects, access privileges, spending limits, reports, and more with advanced tools. Users also have access to the complete Lifebit CloudOS Marketplace and powerful APIs.
To further accelerate progress and help researchers save time in combating COVID-19, Lifebit also announced it has made globally available the dataset for SARS-CoV-2 from NCBI. The dataset consists of viral sequence data for SARS-CoV-2 and includes all Next Generation Sequencing runs for SARS-CoV-2 from the Sequence Read Archive (SRA), associated metadata, and the virus reference genome. Learn more here.
ABOUT LIFEBIT
Lifebit CloudOS is democratising the analysis and understanding of genomics big data to leap forward cures and enhance life. The end-to-end cloud operating system brings computation and analysis to data, wherever it resides, accelerating genomics research and delivering enriched insights in personalised medicine. Users are able to scale quickly while drastically reducing costs and speeding time to insights while harnessing the awesome power of AI – positively transformative for the scientists and researchers who share in the mission to radically change how healthcare is done. Headquartered in London, UK, Lifebit's ecosystem of employees, partners, and customers spans 15 countries.
Lifebit press contact: pr@lifebit.ai