Accelerating Growth Through 2020 & Beyond: Spotlight On Thorben Seeger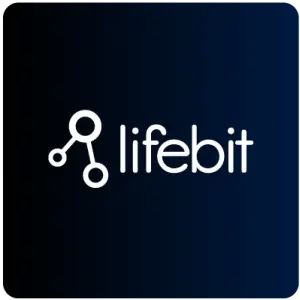 At Lifebit, our diverse and talented team is the foundation of our success. Leading life sciences organisations are choosing Lifebit to power their research and discoveries for our unique technology and for the people who are making Lifebit CloudOS and its AI application layer, the most revolutionary solution for genomics and bioinformatics data analysis and integration.
Kicking off 2020, we are very pleased to spotlight Thorben Seeger, VP Commercial. Since joining Lifebit in Q2 2019, Thorben has expertly spearheaded, scaled and optimised our international commercial operations. His leadership and innovation in business and channel development has positively contributed to Lifebit's growing presence across the marketplace. And most importantly, Lifebit clients are continually sharing their stories with us about the extreme value Thorben is delivering to their organisations every day.
Dr Maria Chatzou Dunford, Lifebit CEO, said, "Thorben's unique ability to strategically guide our clients toward achieving their goals has been absolutely instrumental to our collective success. From developing individualised and actionable plans for achieving the highest ROI, to customised roadmaps for implementing new technologies that are fast tracking scientific and drug discoveries, Thorben's dedication and expertise is highly valued by our clients and partners."
Prior to joining Lifebit, Thorben successfully grew and led high-performance business development teams and forged new channels for global powerhouses such as Morgan Stanley, Nomura and Duel Tech.
We are proud of the talent and dedication exemplified by our growing Lifebit team and we are delighted to recognise Thorben's tremendous contributions to date. Through the coming year, you can expect to see more extraordinary developments under Thorben's leadership!
---
Lifebit CloudOS is the disruptive fully integrated and federated solution for FAIR and AI-powered omics and biomedical analyses, allowing anyone to streamline and scale their genomics workloads faster, cheaper, and securely in their own environments, while readily accessing the most advanced AI-applications – and bringing compute to – distributed data no matter where it resides.

Follow Thorben on Twitter

Connect with Thorben on Linkedin