Accelerating Growth Through 2020 & Beyond: Spotlight On Adam Popeck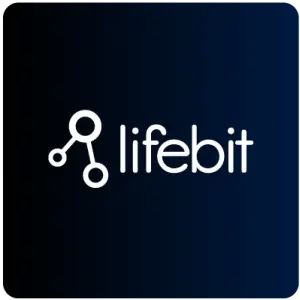 We are very pleased to introduce Adam Popeck, VP Operations, who recently joined Lifebit in Q1 2020. Adam brings substantial operational leadership and deep skills in building and nurturing the foundations for extreme growth.
Leveraging his experience in leading diverse teams in fast paced settings, Adam will guide Lifebit's aggressive growth strategy with responsibilities including worldwide operations, scaling the team and processes to exceed stakeholder expectations, and client delivery, support and success. As well as corporate strategy, performance improvement and commercial due diligence, Adam excels in financial reporting, planning, forecasting, strategy and management.
Adam graduated with a Master of Mathematics from Oxford University and earned his MBA from INSEAD. He spent several years in the role of scale-up COO for Raising IT where he led customer operations, finance, and HR, growing the business from 50 to 1000 customers, and leading processes that expanded operations including the launch of the company's international presence. Prior to Raising IT, Adam was senior consultant for Bain & Company where he advised management across a range of issues including corporate strategy, business unit strategy, performance improvement and commercial due diligence.
Dr Maria Chatzou Dunford, Lifebit CEO, said, "Adam's wealth of operational and financial experience in early-stage, fast growth and mid-sized companies will empower Lifebit leadership as we work toward our goals. Adam will focus on fast tracking our ability to provide the best service and best value to our growing client base and, with his highly strategic, analytical and commercial operations background, on scaling our teams and processes. Adam's unique ability to take big ideas and break them down into manageable steps will help ensure we continue to effectively and rapidly deliver on our objectives. We are thrilled to have Adam as a steady hand at the operational helm as we deepen our market penetration and expand our customer base."
"Lifebit is a mission-driven organisation with a revolutionary product, and joining an organisation that will have an impact beyond the immediate sphere of its customers – one with incredible market growth potential – was very important to me," Adam said. "I am excited to join this talented team of business leaders, scientists, and engineers who are collectively transforming the way bioinformatics is performed. I look forward to the positive contributions I will bring in the coming months and years."
---
Lifebit CloudOS is democratising the analysis and understanding of genomics big data to leap forward cures and enhance life. The end-to-end cloud operating system brings computation and analysis to data, wherever it resides, accelerating genomics research and delivering enriched insights in personalised medicine. Users are able to scale quickly while drastically reducing costs and speeding time to insights while harnessing the awesome power of AI – positively transformative for the scientists and researchers who share in the mission to radically change how healthcare is done.
Connect with Adam on Linkedin
Follow Lifebit on Twitter