Lifebit CloudOS provides an end-to-end solution for large-scale clinico-genomic programs. From clinico-genomic data cleaning and setting up the infrastructure, to enabling research and clinical insights, Lifebit guides organisations through the entire process.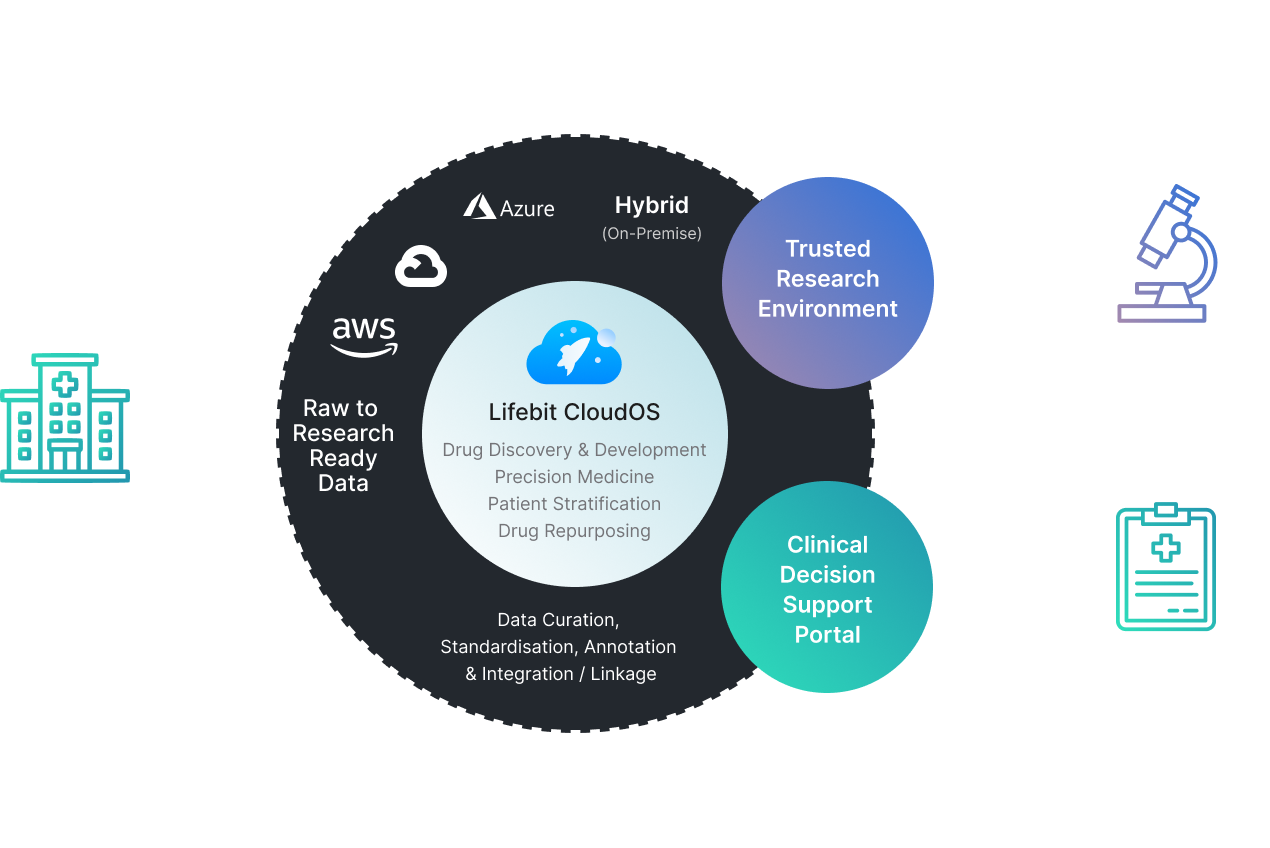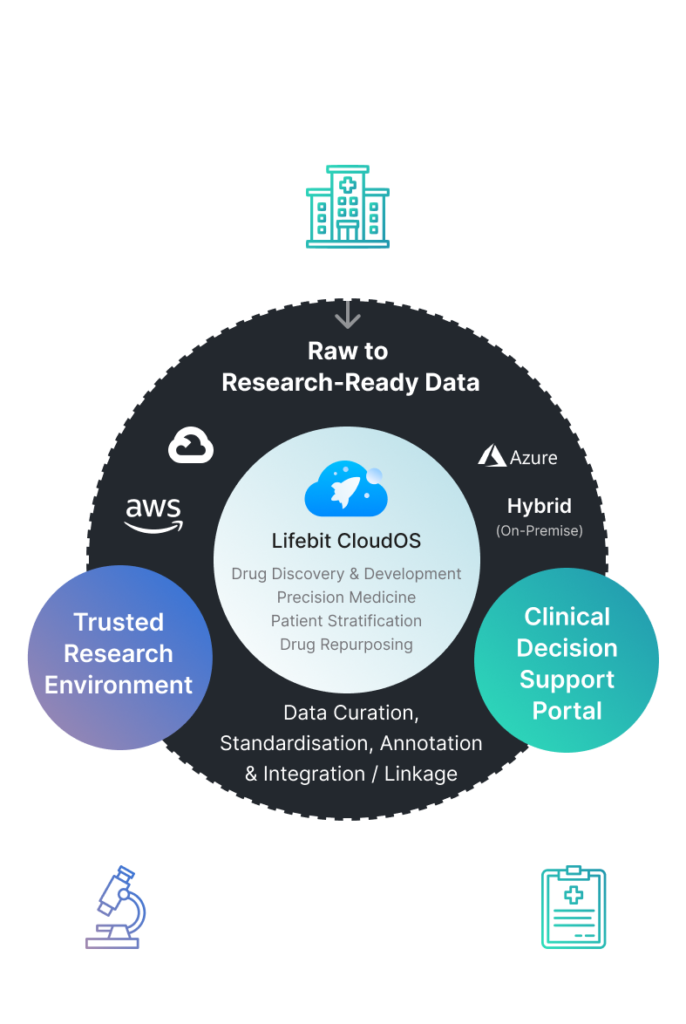 "I am incredibly excited that Lifebit and AWS joined us to launch the next phase of our research capabilities."
Beyond the immediate focus on COVID-19, the advanced capabilities of the Lifebit and AWS environment will allow us to introduce contemporary bioinformatic workflows for researchers in rare disease and cancer research.
1,000s
Annotations
10,000s
Clinical &
Phenotypic Variables
10 Million +
Individuals
3 Billion +
Genotypes
In 2020, the UK Government formed a consortium with the world's leading technology partners to study COVID-19 and inform research on vaccines and treatments.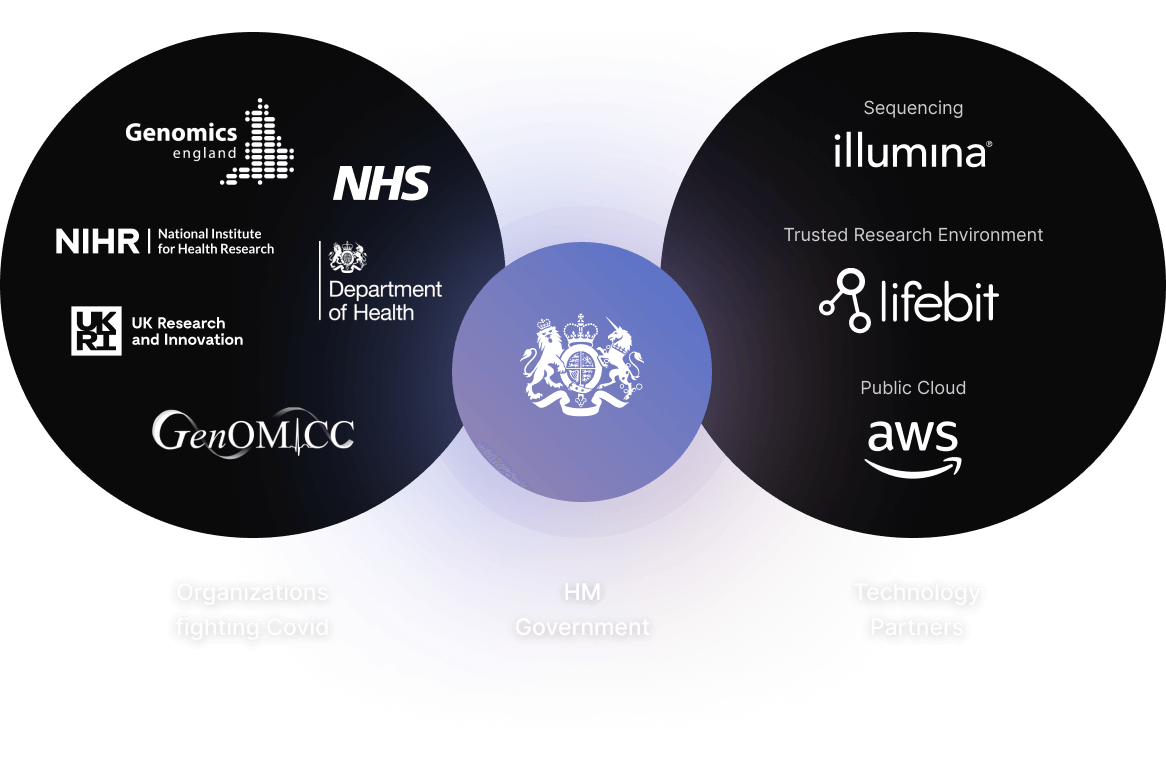 Lifebit provides cutting-edge UX and serves a wide range of users, including clinicians, researchers, and bioinformaticians. End-users love using CloudOS.
Scalability is critical for large-scale sequencing programs. Lifebit CloudOS provides automated metering, monitoring and billing, allowing you to recuperate Cloud costs with ease.